History & Location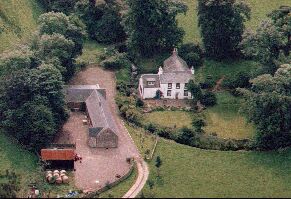 Bourop Steading is beautifully located on the shores of St. Mary's Loch in the Southern Uplands of Scotland. Situated in the Yarrow Valley, which is known as the "Valley of the Silent Loch," you will be staying in an area steeped in history. Sir Walter Scott, William Wordsworth, Robert Louis Stevenson, and of course James Hogg, all found inspiration walking the lonely pathways. Robert Burns was also a visitor and met Sir Walter and others in the nearby Gordon Arms on several very congenial occasions.

The valley has always been at the centre of Border affairs. During the reiving days,Yarrow was home to many of the most notorious troopers. There are many stories and poems of treachery, murder, and gallantry. A short way down the road is Newark, where David Leslie slaughtered the hundred or so prisoners that survived the battle of Philiphaugh. He then sent his men to find and butcher all the wives and children who travelled with the army, and in an appalling act of viciousness, over three hundred were hunted down in the woods and fields of Yarrow and bayoneted and hacked to death, urged on by the maniacal ministers of the Kirk. Such was the Christianity of the Covenant.

Later, Charles Stuart passed this way on his way to join the ill fated army marching to Derby in 1745.